1st European distributor in marine electronics since 2012
🌍 Worldwide Delivery
Back

Navigation

All makes of radar antenna

transponder AIS and accessory
With a wide range of input and output voltages, they can be configured as a simple converter or as a battery charger. The cooling is natural and silent, there is no fan.
Read more
Features
Price before tax / DOM-TOM
508,25 €
Features
Power

8000 W

Input voltage

12V, 24V
Description
CRISTEC - DC-DC BATTERY CHARGER - FITS YOUR NEEDS
These YPower battery chargers offer the ability to charge a 12V or 24V battery bank from a 12V or 24V DC power source, with the benefits of an intelligent charging curve. For example, recharge your 24V thruster battery from the 12V on-board power supply with the YPO12-24/30amp. Converting and charging has never been easier with these rugged, high-performance YPower chargers:
Rated power: 800W
Remote control: standard BUS-CAN interface
Tropicalized electronic board (marine environment)
Simple and intuitive management, and integrated protection devices such as:
On exit:
Anti-return device to prevent the battery pack from discharging into the charger
Protection against reverse polarity by removable fuses
In and out:
Current limitation
Automatic power limitation for temperature > 60°C
Visualization: 2 two-color LED indicators
---

---

MAIN FUNCTIONS

It has a 5-step adjustable charge control (Boost, Absorption, Floating, Refresh and Reboost) that you can configure yourself.

Its regulation is comparable with that of a shore charger. The charge delivered is compatible with all types of batteries:

Gel
AGM
Lithium 
Lead Calcium
Sealed lead
Free electrolyte

This charger was made for the marine industry, it has galvanically isolated inputs and outputs, as well as special EMI filtering to eliminate high frequency noise problems.

---

---
MAIN POINTS

Muffler
Weight: 2,2 kg
BUS-CAN interface
Maximum current: 30A
Dimensions: 236 x 180 x 96 mm
Input voltage: 12 or 24VDC (from 10 to 32VDC)
Output voltage: 12 or 24VDC (0 to 32VDC)

CONTENTS OF THE BOX

1 - DC-DC battery charger (depending on model)
1 - Documentation in PDF







Your notice cannot be sent
Are you sure you want to report this comment?
Your report has been submitted and will be reviewed by a moderator.
Your report cannot be sent
Your comment has been registered. It will be published as soon as a moderator has approved it.
Your notice cannot be sent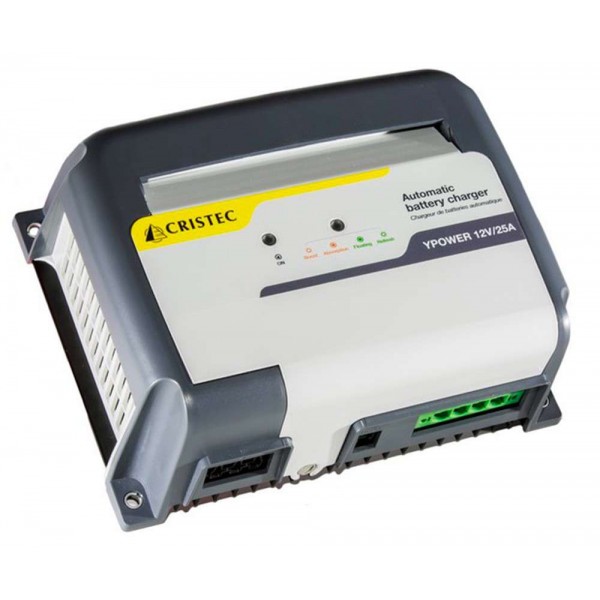 Converter DC-DC battery charger