1st European distributor in marine electronics since 2012
🌍 Worldwide Delivery
Back

Navigation

All makes of radar antenna

transponder AIS and accessory
The Lewmar EVO 50 self-tailing EVO and EVO Race winch electrification kit converts a standard Lewmar 50 self-tailing winch into an electric winch.
It offers two speeds in manual control, plusone speed in electric mode. Manual control remains an option for rescue purposes, or to rediscover traditional sailing sensations.
Read more
Features
Price excl. VAT / DOM-TOM
2 299,91 €
Features
Range

Evo, Race, Self-tailling

Voltage

12V

Type of product

Winch accessories
Description
Electrification kit for Evo and Evo Race winches - 50 ST

Suitable for size 50 winches (produced from 2010).
The E series relay is fitted with a thermal circuit breaker to monitor motor temperature, ensuring that the motor is switched off when there is a risk of overheating beyond tolerance.
Kit Contents:
Drive unit
Engine
Relay
Circuit breaker
Bridge switch
Technical specifications:
12V motor
Power: 700W
E Series relays: Motor temperature control
Circuit breaker : 120 A
Fixing: 5 x M8 mm countersunk heads
Dimensions:
H: 246.8 mm
T: 64.4 mm
L: 105.2 mm
U: 120.7 mm
M: 238.5 mm
V: 72.5 mm
P: 50 mm
B: 186 mm
Note: 24V motorization kit available on request
Your notice cannot be sent
Are you sure you want to report this comment?
Your report has been submitted and will be reviewed by a moderator.
Your report cannot be sent
Your comment has been registered. It will be published as soon as a moderator has approved it.
Your notice cannot be sent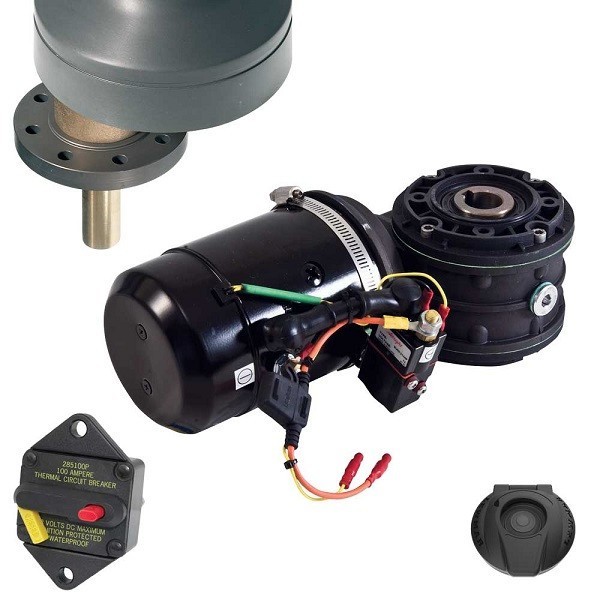 Electrification kit for Evo and Evo Race winches - 50 ST