1st European distributor in marine electronics since 2012
🌍 Worldwide Delivery
Back

Navigation

All makes of radar antenna

transponder AIS and accessory
Features
Probe Mounting

Rear Panel

Type of product

Probe
Description
HUMMINBIRD - SH-A106T - XNT-9-HW-MSI-150-T - DUAL SPECTRUM / MEGA DOWN IMAGING / MEGA SIDE IMAGING BACKGROUND PROBE HELIX G3

The latest development from Humminbird's design department, these transducers feature the finest ceramics available, as well as a low "Q" factor that protects the ceramics from unnecessary vibration to give you the clearest, most accurate image of the water. The most accurate sonar image ever available on a Humminbird sonar.
Features
Dual Spectrum CHIRP: Full: 150-220 kHz, Narrow: 180-240 kHz, Wide: 140-200 kHz

Dual Spectrum CHIRP Max Depth: 1200ft (365m)

Side Imaging Frequencies - Max Range (side-to-side): 455kHz: 440-500 kHz - 800ft (146m), MEGA SI: 1075-1150 kHz - 250ft (76m)

Down Imaging - Max Depth: 455kHz: 440-500 kHz - 125ft (38m), MEGA DI: 1075-1150 kHz - 75ft (23m)
Your notice cannot be sent
Are you sure you want to report this comment?
Your report has been submitted and will be reviewed by a moderator.
Your report cannot be sent
Your comment has been registered. It will be published as soon as a moderator has approved it.
Your notice cannot be sent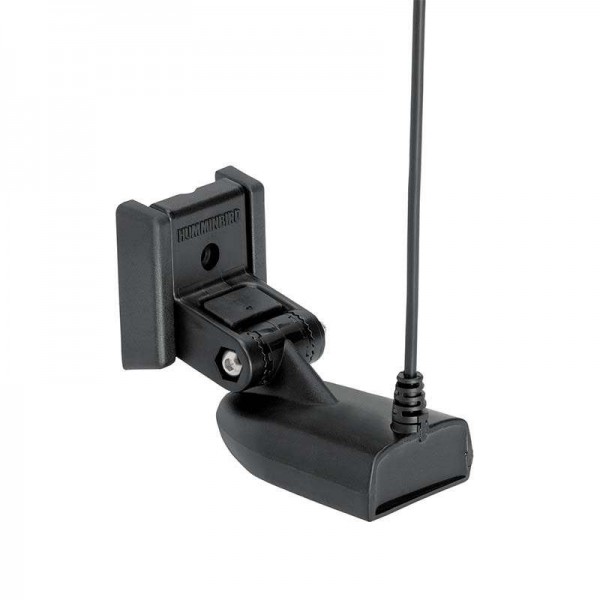 SH-A106T transom probe CHIRP Dual Spectrum / Mega SI+