1st European distributor in marine electronics since 2012
🌍 Worldwide Delivery
Back

Navigation

All makes of radar antenna

transponder AIS and accessory
The ventilation of your boat is essential not only for your comfort, but also to avoid the accumulation of moisture in the cabin that could damage your equipment inside (cushion, bedding, electrical appliances ...).
Plastimo's Cool'N Dry dorado box is an innovative aeration system that will ventilate your boat while preventing water from entering even in poor weather conditions.
Read more
Price before tax / DOM-TOM
101,58 €
Description
PLASTIMO - COOL'N DRY SEA BREAM BOX - INNOVATIVE VENTILATION
Plastimo's Cool'N Dry dorade box allows a constant ventilation of the boat's cabin during navigation but also at anchor and in winter. This ventilation allows to stay cool, especially in summer, but also to avoid the accumulation of humidity and therefore mold inside the boat.
Plastimo's Cool'N Dry dorado box integrates an exclusive and innovative ventilation system: its automatic closing system prevents water from entering the cabin.
---

---

Innovative ventilation system for the boat cabin

The Plastimo Cool'N Dry dorade box allows continuous ventilation, as the air sleeve remains constantly open. Its automatic closing system does not allow any water to enter the boat's cabin in case of heavy rain or sea breeze.

The diagram opposite explains how it works:

The windsock always remains open. Thanks to the innovative self-closing system, water cannot penetrate in case of bad weather or sea pack.
The arrival of a heavy sea or rain (2) momentarily closes the flap, preventing any water intrusion into the cabin.
As the water drains out (3), the flap moves back up and allows the air to flow again.

It should also be noted that the Cool'N Dry dorado box can be closed manually with a simple two-finger press.

---

---

A strong and durable dorado box

Designed to be placed outside on the deck of a boat (motor or sailboat), Plastimo's Cool'N Dry dorado box must last over time.

It has a robust and weatherproof construction. The windsock is made of PVC with UV protection. 

The dorade box (base) is made of shock-resistant ABS with an anti-UV protection that will prevent delamination and yellowing over time.
CHARACTERISTICS AND DIMENSIONS OF THE COOL'N DRY PLASTIMO BOX
References and shapes

47822 & 47823

47826 & 47827

Height of dorade box + windsock (in mm)
295
Diameter of the base for the handle (mm)
75
100
Cutting diameter (mm)
90
Outside diameter when installed (mm)
200
Maximum bridge thickness (in mm)
120
MAIN POINTS :

Strong and durable
Easy to install 
Prevents water ingress
Allows for excellent ventilation

CONTENTS OF THE BOX :

1 - Cool'N Dry Plastimo box
1 - Air handle (size and color according to model)
1 - Documentation in PDF



Your notice cannot be sent
Are you sure you want to report this comment?
Your report has been submitted and will be reviewed by a moderator.
Your report cannot be sent
Your comment has been registered. It will be published as soon as a moderator has approved it.
Your notice cannot be sent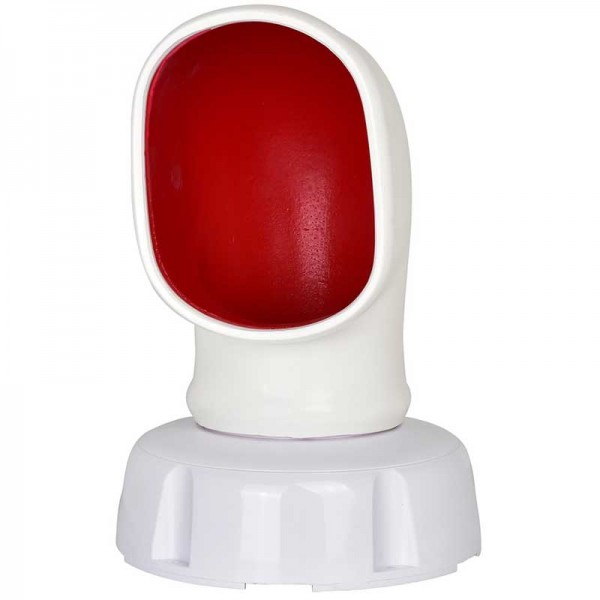 Cool'N Dry 75mm and 100mm box